SOLID! The 'Tala' have aligned that resulted to Winner and Filipino Inner Circle's paths to 'Cross' once again in 'Winner Cross Tour in Manila', January 25. 
The concert marked their third time performing in Manila. The group first performed in Manila during 2ne1 'All or Nothing' in 2014 as special guests followed by their first solo concert in Manila 'Everywhere' in 2018.
Winner opened the concert with 'Everyday' from their second album 'EVERYD4Y' released in 2018. As expected to Filipino fans, PH Inceos sang together with the group.
The concert (party) continued as they sang their worldwide popular songs 'Love Me Love Me' & 'Really Really'. The group also took their fans to the 'Island'.
Yoon, Jinu, Mino, and Hoony continued to fire up the night with dark and sexy performance of 'MOLA' and 'Dress Up' matched with their killer visuals and charismatic dance moves and vocals. The boys made sure that their Inceos will have 'Special Night' to remember.
As the night went deeper, Winner warmed and touched everyone's heart as they sang their emotional songs 'Different' 'Raining' 'OMG' and 'Empty. They showcased their different talents that created a beautiful harmony.
Ola! Seunghoon literally heated things up as he took the stage with this solo performance 'Flamenco', It felt like the arena was located in Spain. He ended his solo stage on fire with his own song 'Serenade'.
Looked great in a suit, Jinu showcased his angelic voice with 'Call Anytime' that was accompanied by Mino's powerful rapping skills. Loud screams or cheers were heard inside the arena every time the camera was focused on Jinu.
Leader-Maknae Yoon performed 'Instinctively' which reminded us of his legendary stage when he was 17 years old (Korean age). With his breathtaking dance moves and soothing voice, he completed his solo stage with 'Wind' from their latest album.

Last to perform solo on stage was Mino, he displayed how distinctive and stylish rapper he is with 'I'm Him' which was from the group's first album '2014 S/S' released in 2014. Mino wrapped up his solo stage with his addicting song 'Fiance'.
One of the highlights during Manila stop was when Winner danced to Sarah Geronimo's (Filipino Singer) popular hit 'Tala'. Teacher Seunghoon performed first and then he taught his fellow members and they perfectly danced together. PH Inceos really love and enjoy the special performance. Ms. Happee Sy-Go of Pulp Live World revealed on twitter that Seunghoon rehearsed 'Tala' in less than five times.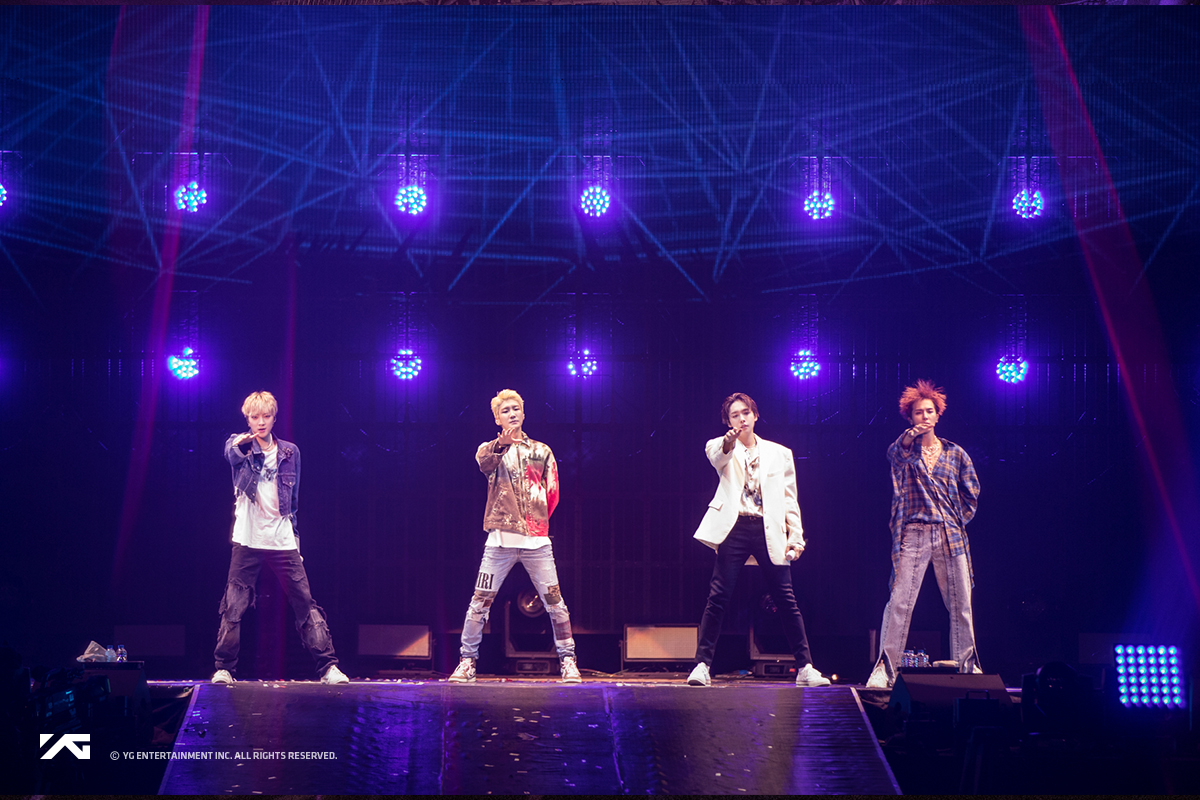 Winner, main stars of the night, continued the concert (party) with 'Movie Star'. Following that performance, the group completed the hype-filled night with their hits such as 'SOSO,' 'Don't Be Shy,' 'Millions,' 'Ah Yeah,' 'Immature,' and last but definitely not the least 'La La'.
Dressed in Hanbok (Korean Traditional Clothes), Winner go back to stage for the Encore. The members greeted their fans 'Maligayang Bagong Taon' (Happy New Year) as the date of the Lunar New Year fell under the same day as their concert in Manila.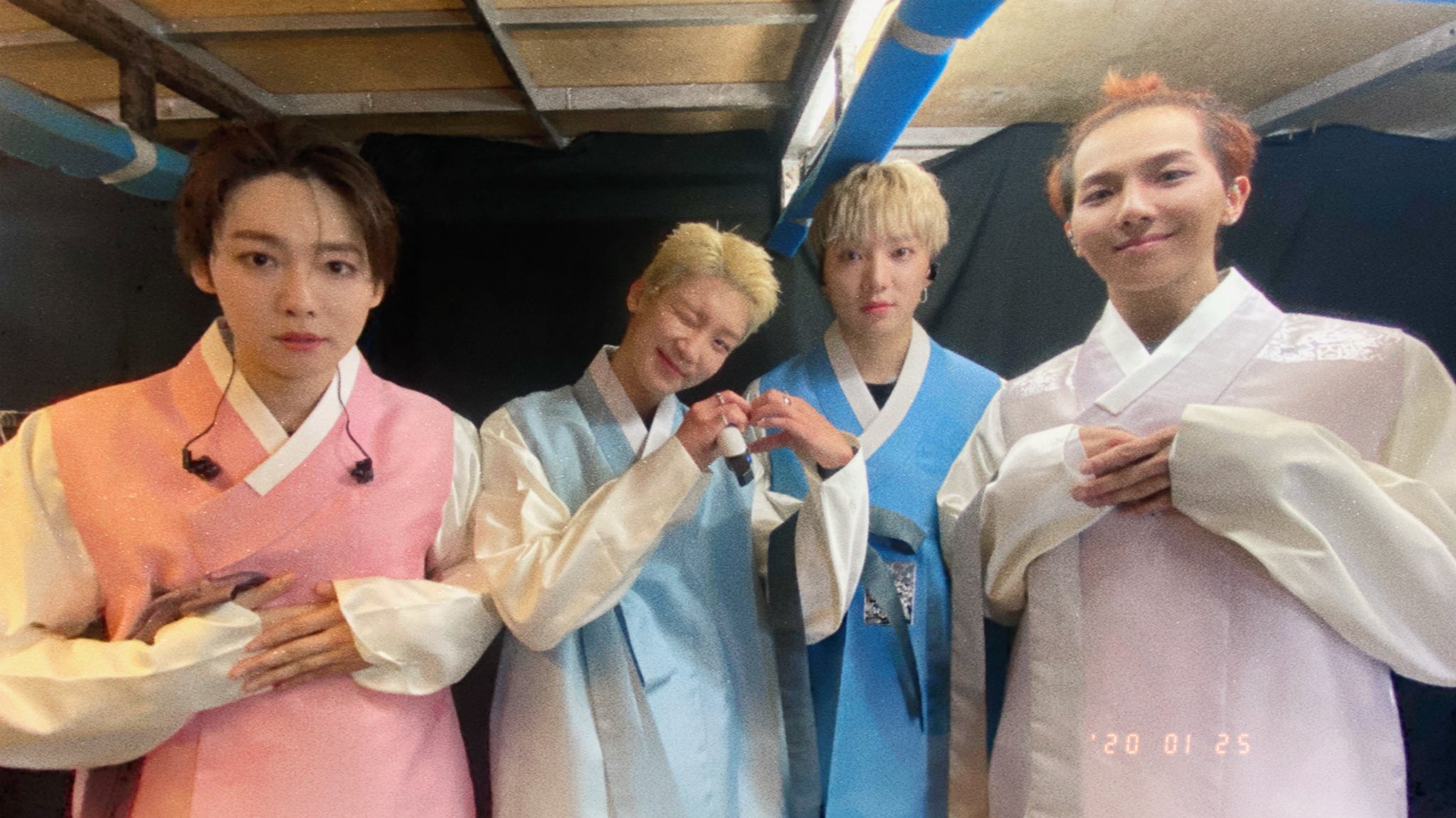 Inner Circles prepared a banner fan project for Yoon's birthday and for Winner. "Always with Yoon.' was written on Yoon's birthday banner. The fans also sang 'Happy Birthday'. Yoon turned 27 (Korean age) last January 21.

Winner gave their messages to their fans, Jinu said "I was so excited. You as our hero. Thank you so much. I will miss (you). Please stay safe everyone. I will be back. Saranghae~"

"First of all, Thank you for letting us come to Manila again and thank you for being great. I hope our Inner Circles are happy in 2020. Always take care of yourself. I had a great time today and hope to see you again. I love you guys. I love you Manila. said Mino
"Masaya din kami dahil nag-enjoy kayo! Sa totoo lang, matagal na namin kayong gustong makita. Malungkot kami dahil na-cancel ang huling event. Manila, kaya hindi naman makakalimutan ang gabing (ito). Babalik kami. Huwag ninyo kaming kalimutan,promise!" said Seunghoon. It seems like the boys really missed their PH Fans. Seunghoon made an impromptu song with the lyrics 'Huwag nyo kaming kalimutan'".

"We are so happy and grateful to be with you guys at the beginning of the year 2020. Looking back, every time, every day, every second with you, it was the most brilliant moment in my life. Thank you for making the brilliant moments today. Thank you, Manila. I hope you remember this one until we meet again. You made a movie called 'Youth' with us and the title is 'Winner'. Said Yoon.
For the encore, the boys performed 'Luxury,' 'Boom,' 'Really Really,' 'La La,' and 'Everyday (Remix Ver)'.
A day before the concert, Winner held a fan signing event at MOA Arena as part of the fan benefits.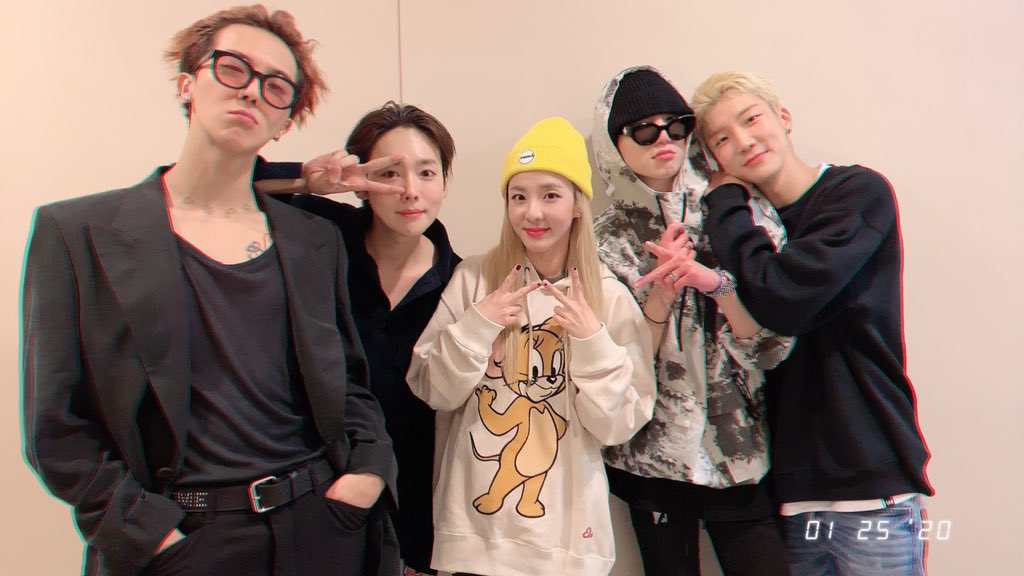 Pambansang Krung Krung ng Pilipinas and 2ne1 member Sandara Park also came to cheer for the boys. 
It's really really beautiful how the paths of these four people, who have their own unique color and distinct style crossed and bonded by their loving and passionate fans, 'Inner Circles' became a family, indeed a WINNER.
Winner 'Cross' Tour in Manila was presented by YG Entertainment and promoted by PULP Live World.