Actor Hyun Bin, who "crash-landed" into the hearts of many with "Crash Landing On You," recently signed an exclusive advertising deal with Smart Communications, Philippines.
"The 'Hyun Bin Phenomenon' is pretty much due to digital technology –  Filipinos have developed the craze because they are able to stream his shows, hear the buzz about him online, share their excitement with their friends, and even get to interact with him through social media," says Jane Basas, SVP and Head of Consumer Wireless Business at Smart.
According to Basas, Hyun Bin is the perfect ambassador as the brand empower Filipinos with technological solutions so they can enrich their daily life and pursue their passions.
In Smart's latest commercial film, "Hyun Bin rides a sports car and zooms past the city streets – a fitting reference to the blazing speeds by which Filipinos can enjoy their daily dose of entertainment powered by Smart," according to press release. The ad strongly concludes with Hyun Bin delivering Smart's new tagline in Filipino, "Simple. Smart Ako" (Simple, I am Smart).
"'Simple. Smart Ako' sums up our company's approach all this time to make amazing technology available, and more importantly, simple for every Filipino," Alfredo S. Panlilio, Smart President and CEO and PLDT Chief Revenue Officer explained.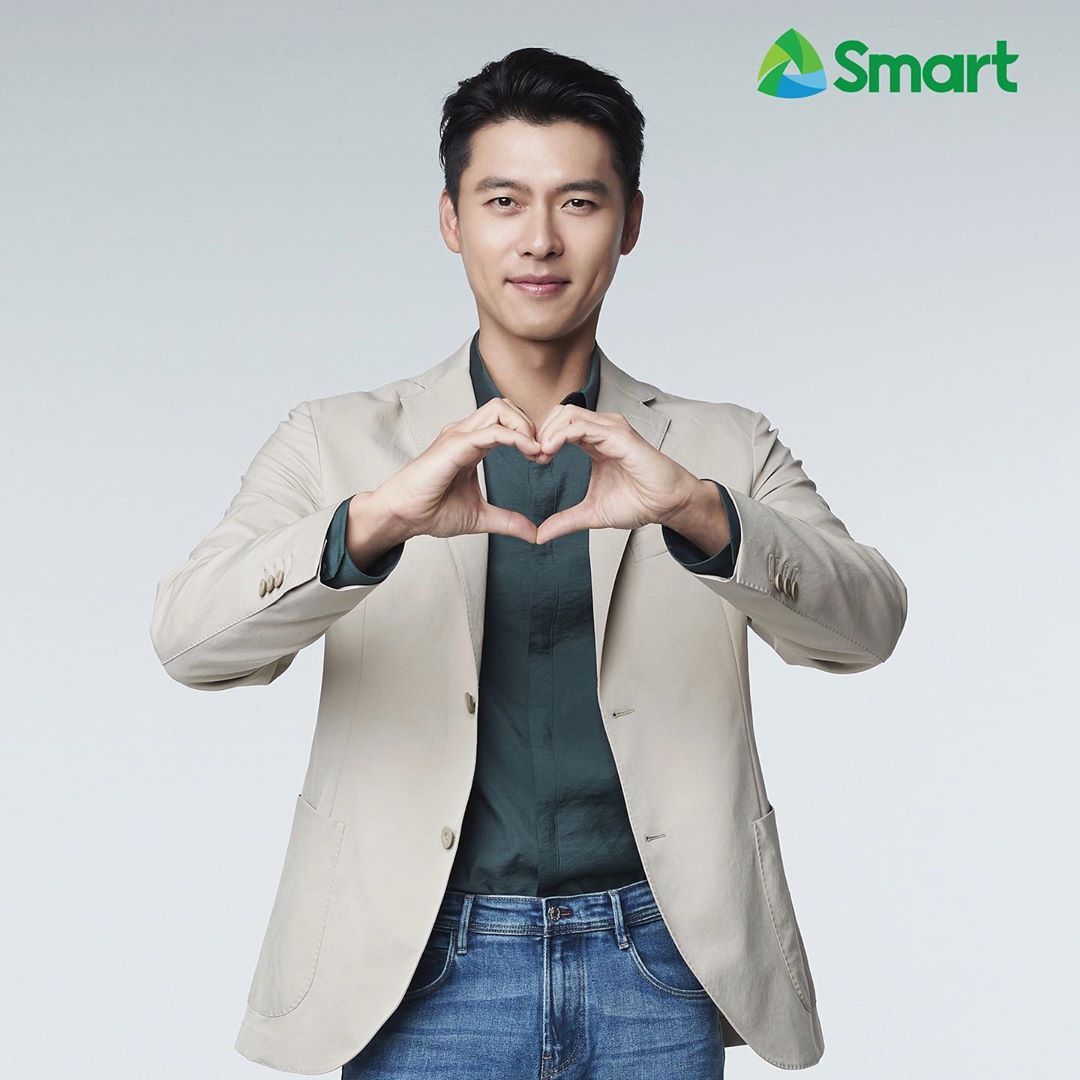 Moreover, Hyun Bin signed a one year contract that includes a visit in the Philippines with three events.
"Filipinos are some of the warmest fans in the world, and I am thankful that I am given a way to reach out to everyone in the Philippines. Indeed, technology has brought us closer than ever especially during these challenging times," says Hyun Bin.
Hyun Bin is the first South Korean star selected as endorser of a local telecommunication company.
Aside from "Crash Landing On You," Hyun Bin starred in many dramas that touched the hearts of Filipinos like "Secret Garden," "My Name is Kim Sam Soon," "Hyde, Jekyll, Me," and "Memories of Alhambra." The actor also starred in movies, "The Swindlers," "The Negotiation," "Rampant," and "Confidential Assignment" to name a few.
Many are looking forward to what synergy Hyun Bin and the brand will create.