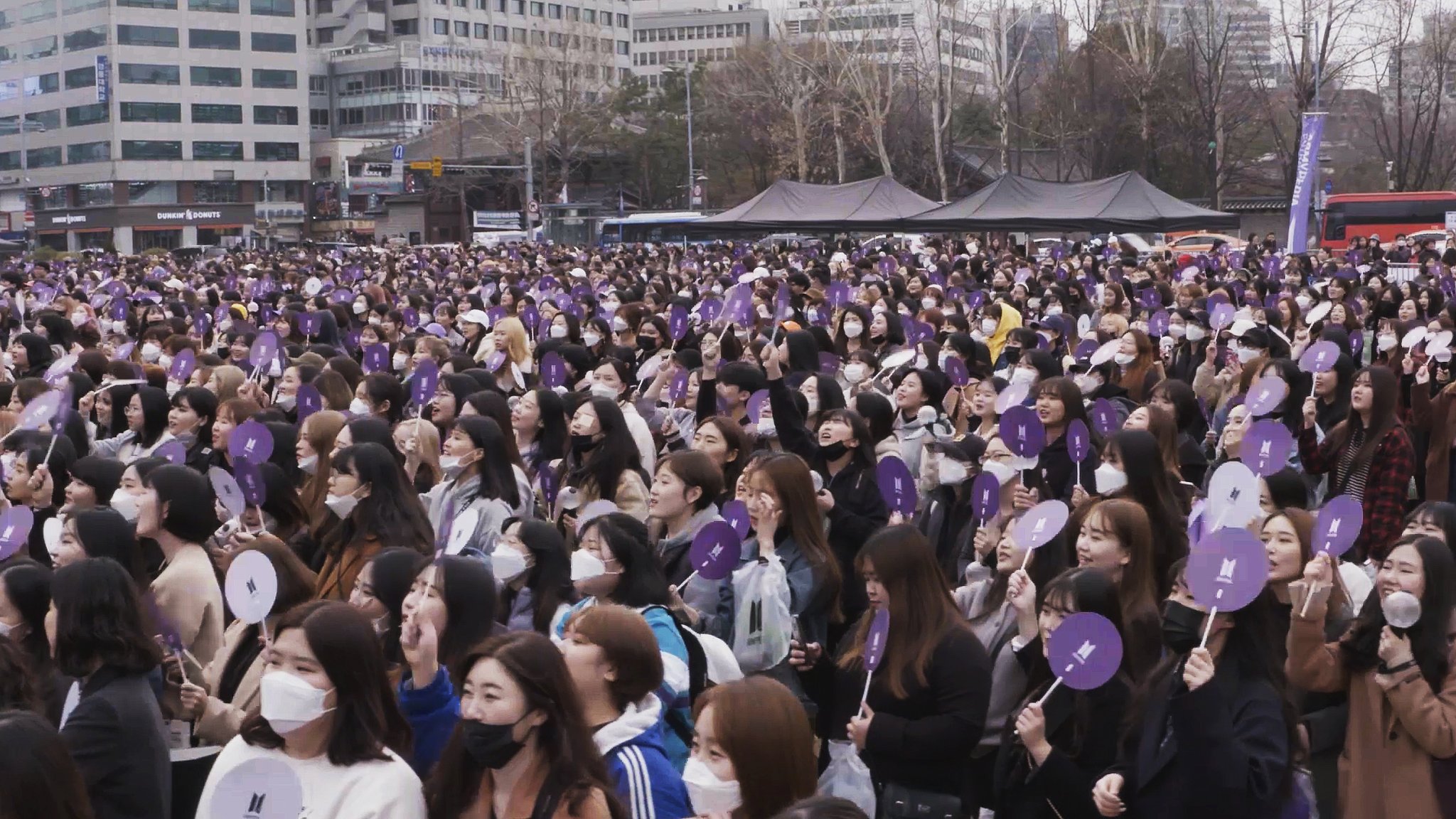 10,000 ARMY gather at Seoul Plaza, today for #BTS' ARMYPEDIA 'RUN ARMY in ACTION' .
The event was held to reminisce BTS's past activities. Through this event ARMYs were able to participate at the quiz show which BTS members prepared. There is also a screening of BTS concert. BTS also prepared video greeting for ARMYs.
Big Hit Entertainment stated, " RUN ARMY in ACTION is an event designed to reward fans for their love for BTS. It will be a meaningful experience for fans to get together in one place and share their messages with BTS' past activities. "
BTS will hold the 2nd offline event 'ARMY UNITED in SEOUL' at the Cultural Complex in Seoul on the 23rd of March.
Source (.)